Helping pastors like you increase your leadership capacity for greater evangelistic impact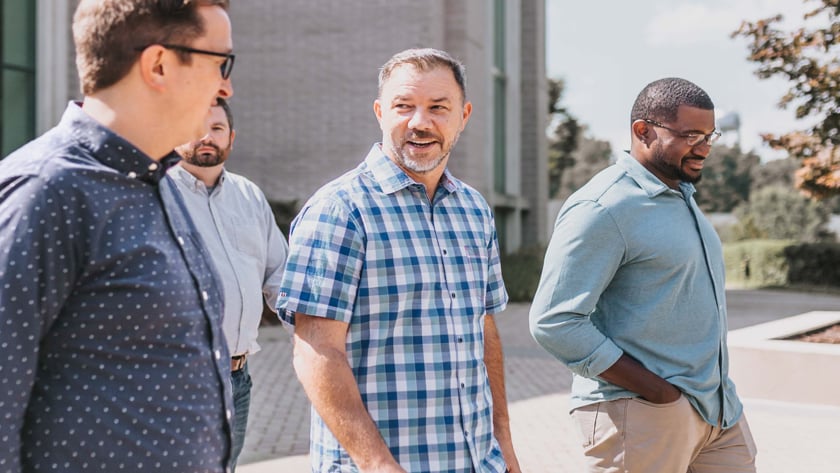 Replace uncertainty with God-given clarity, busyness with productivity and weariness with renewed energy and vision.
Do What You Do
Best
Pastor, are you ready to fall in love with ministry again? The days and nights of ministry are draining. The need in your church and community is overwhelming, but there is hope. You weren't called to this mission alone, and we are here to help.
Together with trusted ministry coach Will Mancini, NAMB's Next Step Leader will walk alongside you as you...
Replace uncertainty with God-given clarity
Exchange busyness for productivity
Swap weariness with renewed energy and vision
…all while releasing the evangelistic potential of every member of your congregation!
NAMB is proud to partner with Will Mancini in providing wisdom and expertise for our pastors.
Will Mancini (ThM, Dallas Theological Seminary) is a church consultant and ministry entrepreneur. He started several interconnected organizations under The Future Church Co that help the church embody the movement that Jesus founded. Will's visionary planning tools, the Vision Frame and the Horizon Storyline, are used by thousands of churches every year through his calling to raise up other consultants and trainers. In 2015, he co-founded Younique to deliver gospel-centered life design through the church. In 2019, Will founded Denominee to help networks and denominations reinvent how they bring value to the church. He currently provides clarity and innovation consulting directly to church teams through Pivvot. He has written six books, including Younique, Clarity Spiral, God Dreams, Innovating Discipleship, and Church Unique. He enjoys speaking about how to live a life of more meaningful progress. Will lives in Houston with his wife Romy and has four children.