EAST LANSING, Mich. (BP) — The shooting at Michigan State University (MSU) that left three dead, five in critical condition and many more traumatized will be met with counseling as well as an introduction to the gospel.
"It breaks your heart for these kids and their families," said Tim Patterson, executive director-treasurer for the Baptist State Convention of Michigan.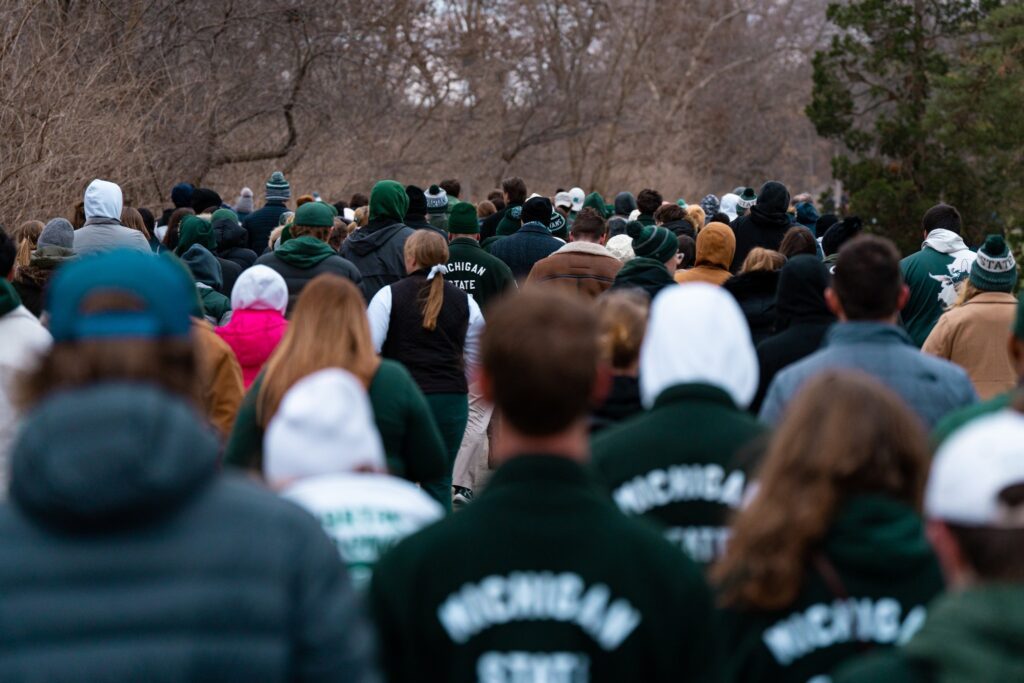 Experiencing such a tragedy is tough enough. But there is also the prospect of facing your own mortality. That leads to questions of eternity and weighs heavy, he pointed out, to young people who have now faced such a life-and-death situation early in their lives.
"Many of them don't know where to turn," he said.
The Commons Church, a Southern Baptist congregation planted through Send Network that is in close proximity to the MSU campus, opened its sanctuary the next day for anyone who wanted to "sit, pray and process." Church staff were also made available for counseling and a prayer gathering held that evening.
The message over Facebook and Instagram concluded with "We love you Spartans."
"We're going to make sure they have the financial support they need to provide counseling or whatever they need," said Patterson. The state convention also contacted other area churches to confirm their members had not been directly impacted by the shooting.
Most of the members of The Commons Church are connected to MSU in some way, he said.
"They have a really dynamic ministry that has grown over the last two years and a strong connection with students on the campus," Patterson said.
"We want to be there for the students and offer them hope, not only for life now but life eternal, to give them peace and know that God is in control even if we're not."
Initial reports of the Feb. 13 shooting came in at 8:18 p.m. EST. At 8:31 p.m. MSU police issued an urgent text alerting campus to an active shooter with the message "Secure-in-Place immediately. Run, Hide, Fight."
The alleged shooter, a 43-year-old man with no apparent ties to MSU, opened fire in an academic building where two students would later die from their injuries. He proceeded to the student union and began shooting again, killing another student.
The shooter then fled campus and was approached by police at approximately 11:35 p.m. when they found him with an apparent self-inflicted gunshot wound.
The shelter-in-place alert for the MSU campus was finally lifted at 12:28 a.m. Feb. 14.
---
Published February 22, 2023