Tools to effectively share the gospel
Discover how you can share the gospel with anyone using simple tools, like 3 Circles or Best News, to make the most out of every opportunity.
The 3 Circles Wristband is a great way to practice sharing the gospel. It is also a good conversation starter that can lead to gospel conversations.
Who's your one? Reach and resource your congregation for personal evangelism with an easy-to-implement suite of tools, including sermons, poster, prayer guide, bookmarks and other downloadable resources.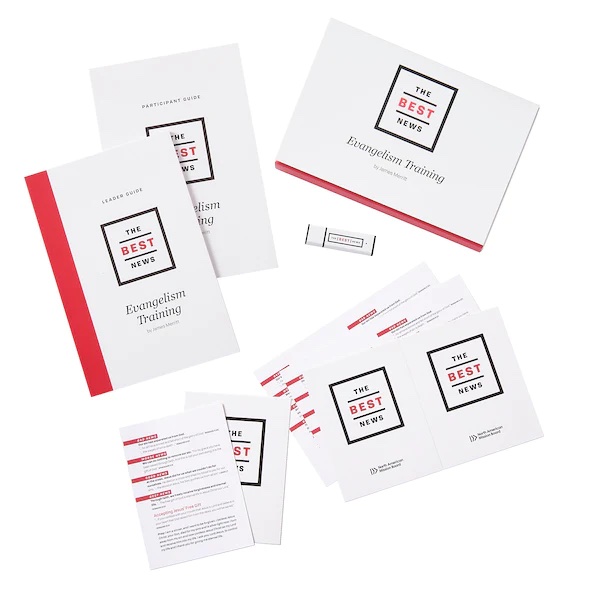 This three-week training course will equip you and your small group with the confidence you need to share the saving truth of the gospel with lost people.
Quick-reference cards effortlessly outline the gospel message and make sharing your faith easy.
"Live This" is a three-week series created to equip you with resources and tools so you can clearly articulate the gospel with unbelievers.
Available in English and Spanish, highlights the large religious movements and like-minded groups of people in North America.