The 3 Circles Evangelism Kit is designed to assist pastors in leading a multi-week evangelism emphasis for their church.
The kit includes trainer and trainee guides for small group discussion, a pack of Living on Mission gospel tracts, a flash drive loaded with an overview for the pastor, sermon resources, videos and more.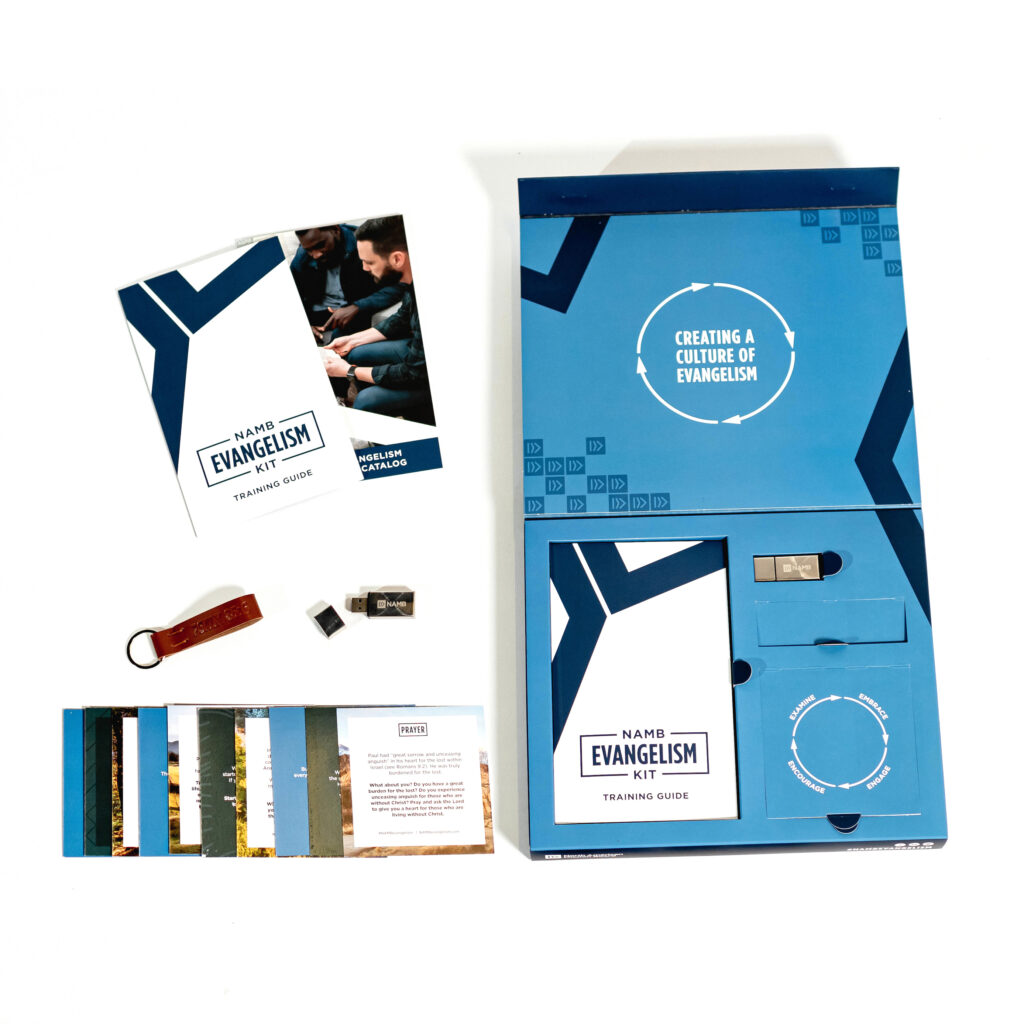 The NAMB Evangelism Kit equips churches with training and resources to cultivate a culture of evangelism,...
These complimentary trainings equip church leaders with tools and resources for evangelism, fostering an evangelism-focused culture.
Share the gospel with anyone using simple tools, like 3 Circles or Best News, to make the most out of every opportunity. Available in Spanish and English for iPhone and Android.
Who's your one? Reach and resource your congregation for personal evangelism with an easy-to-implement suite of tools, including sermons, poster, prayer guide, bookmarks and other downloadable resources.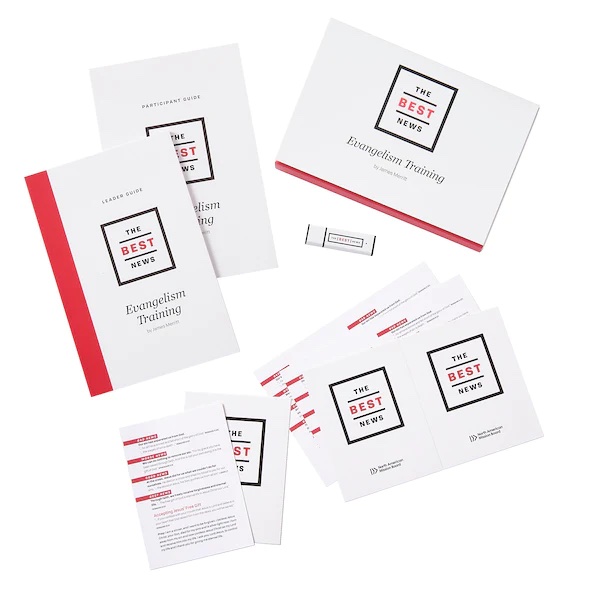 This three-week training course will equip you and your small group with the confidence you need to share the saving truth of the gospel with lost people.
"Live This" is a three-week series created to equip you with resources and tools so you can clearly articulate the gospel with unbelievers.
This edition of the Christian Standard Bible (CSB) features instructions on how you can mark key Bible passages to share the plan of salvation with others. Also included is a "Welcome to the Family" section with next steps for new believers.
Free Quarterly Resource book: Mere Evangelism
You may feel inadequate to the task; after all, there is only one C.S. Lewis. But evangelist Randy Newman skillfully helps us to apply the methods Lewis used (storytelling, humor, imagery and more) in our own conversations.
An initiative of Southern Baptists of Texas Convention (SBTC), in partnership with NAMB, this resource will...